Wrongful Death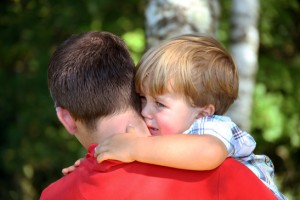 When you lose a loved one suddenly in an accident it can be as if the whole world has stopped.
You do not have to go through this alone.
We understand how hard this time can be. The law offices of James S. Sorrels has helped victims and family members get through the turmoil of disastrous accidents and injuries. We're ready to help you.
Dealing with the emotional turmoil of a sudden death is hard enough, but when a loved one dies from the action or negligence of another person it can be devastating. These situations are called wrongful death cases. In a wrongful death situation, there is typically not only a great emotional burden, but a tremendous financial burden as well. It is common to face expenses in the hundreds of thousands due to final expenses, medical bills, property damage, and the loss of income
There are financial and legal resources available
Most of the time in a wrongful death case, there are insurance companies responsible for paying fair compensation. For example, if a person is injured on the property of another, that person's home0wners or business insurance may cover some of the expense.
Additionally, medical professionals and companies can often be persuaded to decrease their cost, thus saving you money.
Taking advantage of these and other ways to gain financial security can be a daunting task, especially in the aftermath of an unexpected death. You do not have to do it alone. The wrongful death attorneys at James Sorrels Law know exactly how to get you fair and timely compensation. We know what to expect from medical professionals and from insurance companies. We have the financial resources to stand up to the faceless corporations and make sure your family is taken care of in the years to come.
What is a wrongful death lawyer?
When you lose someone due to an accident you should hire a wrongful death attorney to help you navigate through the aftermath. A wrongful death attorney can help shoulder the emotional burden and help you find compensation for your loss to pick up the financial burdens. He will work with investigators and experts to find where fault lies, and proof of the negligence and to arrive at a just compensation for your loss.
Nothing can replace a lost loved one. A wrongful death suit is meant to ease the financial burden and thus relieve much of the stress of this time.
Seeking compensation from a loss with the help of a wrongful death attorney isn't about money, it is about financial security. It is not about revenge, it is about preventing future harm to others.  When individuals and companies are not held accountable they become even more reckless. Hiring a wrongful death attorney can be an action that not only helps you and your family through a difficult time but also can help prevent others from going through the same situation.
If you have lost someone in an accident you should contact James S Sorrels and get a consultation to understand your rights. Nothing can bring back a lost loved one, but knowing your options and your rights can help you make proper decisions in the wake of your tragedy.