We are Everett, Washington Personal Injury Lawyers.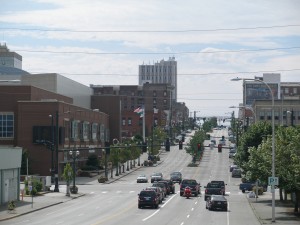 The Personal Injury Attorneys at the Law Offices of James S. Sorrels  have over 30 years of experience standing up for the rights of our clients. When you are hurt in an accident we know what you're going through. We know how to get you fair compensation and we will stand up for your rights.  We treat our clients like human beings, not just another number. You can read about their experiences working with us HERE.
With an office just a few minutes drive away, we love to serve the people in Everett.
Meet James Sorrels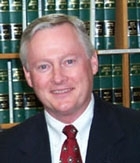 A former staff attorney with the Federal Trade Commission and later a Deputy Prosecuting Attorney for King County, James Sorrels knows how to get big time results for his clients. He entered private practice in the early 1980s and has handled hundreds upon hundreds of personal injury cases. His team knows all the ins and outs of the insurance industry and they will defend your rights.
Watch the video below to learn more about us.
An Introduction to our firm
Everett, WA stats
At the 2010 census, the population of Everett was at 103,000. It is home to Boeing's assembly plant, Naval Station Everett, and the Comcast Arena.  According to city-data.com, Everett has a slightly elevated crime rate, a younger population than surrounding cities, and a good mix of political and religious views. With a wide spread in population demographics, it truly is an All-American City.
Personal Injury Lawyers in Everett, Washington
Everett has its fair share of lawyers for its size. The Law Offices of James Sorrels is proud to offer our services as personal injury lawyers to the citizens and visitors in Everett. The experience of James S. Sorrels working in the King County prosecutors office, along with decades of focus on personal injury law makes him the ideal candidate for anyone looking for an accident lawyer in Everett.
How does a personal injury lawyer help?
If you are the victim of an accident or the negligence of another, you have the legal right to seek fair compensation to cover not only the costs of your recovery, but for any lost wages, property damages, and even pain and suffering. To get this compensation you will face an uphill battle. Insurance companies and corporations will fight you every step of the way. Even your own insurance company will do anything it can to avoid paying you money.
An experienced personal injury lawyer will know how to deal with insurance companies. The accident lawyers at the Law Offices of James Sorrels know all the tricks used when insurance companies try to get out of paying their fair share. We know when an offer is a good one, and when an offer is bad. We also have the resources to find experts who can prove your case if it goes to court. We respond to our clients quickly and give solid advice.
Looking for an accident lawyer in Everett, WA?
Call us today.  We want to help. If you're not sure, go ahead and look around our site. You can read testimonials, or learn more about how the process works. Don't hesitate to call us up. We'll give you a free, honest assessment of your situation.  425-778-8558