Personal Injury Lawyers in Edmonds, Washington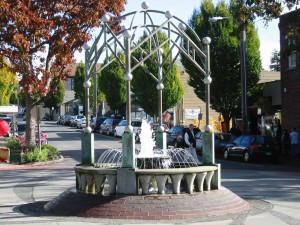 Edmonds' proximity to the coast and to the mountains provides an immense appeal for residents and visitors alike. As a city of professionals and adventure seekers you like to live life on your own terms and play as hard as you work. From the beauty of Puget Sound to the majesty of Mount Olympus, Edmonds, Washington has something special for everyone.
We are proud to serve the Edmonds, Washington area and participate in the lively culture of arts and entertainment it provides.
An Introduction to our firm
Edmonds issues
While tourism may help boost the area's appeal and diversity, it can also create some problems. Whether you own a home, own a business, or just live in the area of Edmonds, Washington you know the importance of visitors to the community. With thousands of a visitors a year coming to sail Puget Sound or ski in the mountains, you understand the appeal of being a local. You can see the world without ever leaving your home through the diversity of folks that come through.
But the constant influx of people can also cause problems. Edmonds has been known to have the highest rate of auto accidents in the state. While that number has come down it is important to contact a personal injury lawyer if you have been in an accident on or off the road. Time is short and details can fade quickly in the case of an auto accident. Contacting a lawyer helps you to represent your rights and can be instrumental in correcting improper safety or driving conditions which can help you and your community.
Services Offered
The law office of James S Sorrel is dedicated to helping the Edmonds, Washington community. We make our homes here. We love being here. We offer consultation services and our dedicated and experienced attorneys are ready to fight for you and your rights.
Injuries can happen from a variety of situations and often come from another person's lack of adherence to rules and safety standards or other negligent behavior. When you are injured it can cost you time and money in the form of doctor's bills, lost wages, and serious pain. Working with a personal injury lawyer can help you to understand and rectify the situation quickly and competently.
How we can help Edmonds
The professionals at James S Sorrels want to help you to overcome your injuries and accidents and will represent you and your rights. We welcome you to visit our offices in or to find out more about us.