Traumatic Brain Injury
Brain injuries are among the most traumatic injuries a person can experience. If you or a loved one have been afflicted by a brain injury you should contact James S Sorrels today for an informative consultation about your rights and your best courses of action. Brain injuries are serious and should be treated seriously.
What is "Traumatic Brain Injury?"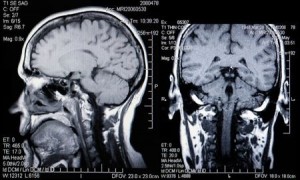 Brain injuries are any injury that affects the brain and commonly come in two varieties: closed and penetrating. A closed injury is usually the result of blunt force trauma and might not be visible to the naked eye. A penetrating injury is when an object breaks through the skull to touch the brain itself. Both types of injuries can cause immediate and long term damage and create serious risks and complications.
With brain trauma the most common problems are often the least serious. Issues such as loss of smell, loss of taste, seizures, hearing loss, or memory loss, can be temporary or sometimes long term. Some injuries can result in permanent damage to learning centers, speech centers, or areas that affect personality.
Why a Brain Injury Attorney?
Working with an experienced brain injury attorney gives you your best chance to find fair financial compensation for your injuries and suffering.  An attorney experienced with a particular type of injury can call on experts to help diagnose and offer treatment to aid in a speedy recovery. Inside a courtroom these same experts can be valuable resources in explaining the particulars of your injury and seeking proper damages and compensation.
Because brain trauma can present itself in so many ways, an experienced attorney will know how to clearly explain your personal struggles in a way that expresses the problems and concerns you have. The injury lawyers at the Law Offices of James S. Sorrels know how to make your invisible suffering clear to those who are responsible for your recovery.
Compensation for a brain injury can include funds to cover loss of employment on a temporary or permanent basis, medical costs, funds to cover pain and suffering, and damages and fines to negligent parties to prevent future accidents from occurring.
A brain injury can have severely adverse effects on your life and lifestyle. While some problems may fade quickly others can linger for the rest of your life. It is important to see your rights defended and to see positive steps taken on your behalf. Hiring a skilled brain injury attorney can help you fulfill these goals.
You want to return to your life and a brain injury attorney wants to help you get there as quickly as possible with as few problems as possible. Contact James S Sorrels and find out how he can help you get back on track and back to your life.