Personal Injury Lawyer near Kingston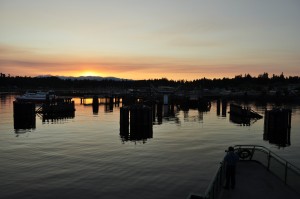 If you have been injured because of negligent behavior or unsafe conditions in the Kingston area you need to call James S Sorrels to discuss your rights. Accidents happen to everyone, but when the actions of others cause you injury they should be held accountable.
What is Personal Injury?
Personal injuries are any of a large variety of things that can happen to you that interrupt your life and cause damage to your person and way of life. A Kingston personal injury attorney can help you to assess the full costs and extents of an injury and get just compensation for your problems.
An Introduction to our firm
Why a Kingston Personal Injury Attorney?
Injury laws are different from state to state and every area has its own unique circumstances which can affect your case. You want someone familiar with the courts in the Kingston area to represent you in the event of an accident. The Law Offices of James S. Sorrels will work with you assess the full extent of your injuries and damages and secure investigative reports as well as doctors recommendations and notes. They will help you put together and file a case in local courts to seek compensation.
Personal injury compensation can take many forms but most commonly you will be looking to cover costs for medical expenses, lost wages, damage to property, and money to offset pain and suffering.
Accidents can affect your life forever.
Nobody likes to be a victim and nobody likes to be forced to remain at home or in bed recovering from an injury when there are so many other ways to spend time. If you have been injured due to the negligence of others you can look to the Kingston personal injury attorneys at the Law Offices of James S. Sorrels to assist you.
Holding a responsible party accountable for their poor actions that resulted in your injuries can help you find closure and sends a clear message that poor behavior and an inability to follow rules will not be tolerated in our community.
You want to return to your life and the personal injury lawyers at the Law Offices of James S. Sorrels want to help you get there as quickly as possible. Contact James S Sorrels and find out how he can help you get back on track and back to your life. Call today: 425-778-8558
Our main office is just a short ferry ride away, in Edmonds. Please come visit us.