Garbage Truck Accidents
Garbage trucks are huge, heavy, cumbersome vehicles which can easily cause an injury. If you or have been injured in an accident involving a garbage truck you need to contact The Law Offices of James S Sorrels for a free consultation of your case. When an injury is the fault of another, particularly a negligent party it is important to know your rights and seek proper compensation for your injuries.
Garbage Truck Accidents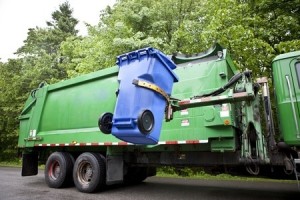 Accidents that involve garbage trucks unfortunately frequently involve children or cyclists. Because garbage trucks operate in residential areas and drive erratically, they can be difficult to avoid and when a driver makes an error the consequences can be grave.
Garbage trucks are equipped with a host of safety features that set them apart from other vehicles, but when those safety features are not maintained or when operators drive poorly or carelessly accidents happen. Given the size of the trucks the damage is often considerable.
Children are particularly vulnerable to accidents involving garbage trucks because of the proximity to homes and the fascination children have of the large, slow vehicles and their assorted lights and alarms.
Why a Truck Accident Attorney?
A garbage truck accident attorney knows the laws of the state and area and knows what to look for in an accident report and accident investigation to find signs of negligence and fault. An attorney will help you understand your position in the event of an accident and will help you to file a claim and represent you in court and settlement hearings. They work to ensure you receive a just compensation for damage to your property and injuries to your person.
Compensation in the aftermath of a garbage truck accident can take the form of money for injuries, pain and suffering, loss of work time and wages, as well as repairs to vehicles or property.
Because most garbage trucks are operated by corporations or state funded or bonded agencies, it can be an extremely complicated matter just to navigate the paperwork involved in an insurance claim. It is important to have an experienced garbage truck accident attorney on your side. Corporations like to hide behind lawyers and quick and easy settlements. You need help to present your case and help them understand the full extent of your injuries.
Accidents are disruptive events that derail your life and take a lot of time to recover from; both in terms of physical recovery and overall costs. When you are injured the world seems to grind to a halt and problems can mount quickly, hiring an attorney can help you get your life on track and get back to what is important to you.
You want to return to your life and a garbage truck accident attorney wants to help you get there as quickly as possible with as few problems as possible. Contact James S Sorrels and find out how he can help you get back on track and back to your life.