Personal Injury Lawyers Near Mountlake Terrace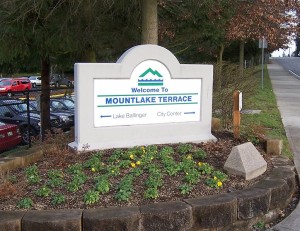 We proudly serve the Mountlake Terrace community with personal injury law services. We are also excited to see the continuing rejuvenation of the community. We have our office in the area and live in the area. We've been proud to serve Mountlake Terrace clients in the past, such as "J.K." who said, "James Sorrels is not only an incredible lawyer, but an exceptional individual." You can read more testimonials from local clients HERE.
Mountlake Terrace
Mountlake Terrace is the fastest growing community in Snohomish County with more construction and new developments going up than ever before. Of its 20,000 residents just over 3000 work in the health insurance field through Premera Blue Cross. The city government has been working hard to restore the downtown centers of the area and welcome new growth. It's an exciting time for the community!
How Can We Help?
James S. Sorrels serves the community of Mountlake Terrace by providing personal injury law services. Our clients have been the victims of accidents from all kinds of sources. From car accidents to boating accidents, from unleashed dogs to construction injuries. It is important to report accidents and injuries promptly. Working with a personal injury law office helps to ensure that nobody else is hurt.
Here are some examples of our practice areas:
Construction Accidents
Slip and Fall Accidents
Medical Malpractice
Bike Accidents
Bus Accidents
Car Accidents
Wrongful Death
Boat Accidents
Defective Products
And more.
Our offices will help you to represent your rights if you have been injured in an accident or harmed through negligence. We fight for you and help you get proper compensation for damages and injuries. Lost wages are one of the most costly portions of an accident and our offices are adept at working to get you total compensation for your situation.
We Value Mountlake Terrace
We have an office in your area and we want to give you prompt assistance. Call or message us anytime for a quick response and consultation of your case. When injuries sideline you in life, we work hard to get you back in the game. Call today: 425-778-8558