Burn Injury Lawyers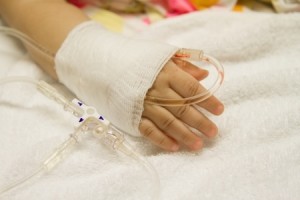 Few injuries leave as much devastation and trauma behind as burn injuries. From physical scarring to lasting emotional impacts, burn injuries are among the most traumatic of injuries, affecting all aspects of your life. Burn scars are often disfiguring and can leave victims feeling less than human and with a need to hide away from society. It can be difficult and costly to recover from a burn injury. The burn lawyers at The Law Offices of James S Sorrels wants to help you find fair compensation for the injuries you have experienced. If you've been burned, whether by heat, chemicals, or radiation, you should call our experienced burn lawyers. 425-778-8558
Burn Injuries Explained
Burn injuries can result from fires or chemicals and may occur in the home, at work, or in public. Burn injuries often leave scars and cause intense pain. Burn injuries heal slowly and require specialists to care for the wounds during the healing process to reduce scarring and prevent infections that quickly lead to death. Burn injuries can easily diminish capacity to work or pursue life goals and many feel stressed and weakened by burn injuries. Counseling and rehabilitation programs are often necessary to help a burn victim deal with their wounds and return to a normal routine.
Why a Burn Injury Attorney?
A burn injury attorney will help you to analyze the accident that caused your burn injury and if there is fault or negligence to be found will help you present a case against at-fault parties to seek compensation for your injuries and pain. A powerful burn injury attorney can intervene on your behalf with insurance companies to seek remuneration for the full extent of you injuries. A compassionate burn injury attorney will also help you find doctors and rehabilitation programs to aide in your speedy and complete recovery.
Burn injury lawsuits often result in a payment of compensation from at-fault parties for doctors bills, pain and suffering, and loss of wages or livelihood. An experienced burn injury attorney will present your condition along with investigative evidence to a court or insurance company to help you attain proper compensation and help you cover costs for immediate and long term care.
Results of Burns
Because burn injuries can cause disfiguring scars and leave a victim feeling exposed and conscientious in society it can take a long time to recover and return to a normal routine. Stress from injuries as well as the pain of recovery can cause problems for victims as well. When injuries take away from a victim's ability to work or to return to a previous position, it is important that at-fault parties be held accountable for all aspects of the accident and injuries that occur.
You want to return to your life and a burn injury attorney wants to help you get there as quickly as possible. Contact James S Sorrels and find out how he can help you get back on track and back to your life.