Personal Injury Law Firm in Mukilteo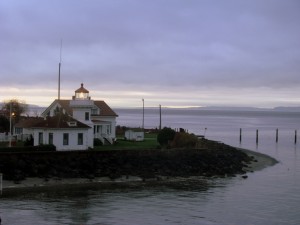 Mukilteo is one of the most affluent cities in Snohomish County. It has been ranked in the top 10 small towns to live in by Money Magazine. It's home to Kamiak High School, one of the most expensive public schools yet built. Mukilteo also boasts a thriving inventive community with 236 patent applications submitted since 2008. Our offices are proud to serve the Mukilteo community by offering personal injury lawyer services. With clients from across the breadth of Washington, and decades of experience, we can help you with your personal injury needs.
What We Offer
James S. Sorrels offers help to those that have been inured in an accident or come to harm because of the negligence of others. We aim to explain your situation to the insurance companies and help you seek fair compensation for your injuries and loss. We offer assistance with a dedicated staff versed in a variety of personal injury areas including: auto accident, premises accident, construction accidents, defective products, medical malpractice, wrongful death, and more. You can read about our practice areas HERE.
We understand that life can be hectic, and when you are involved in an accident time can seem to grind to a halt. We can help you understand your rights and deal with the inevitable troubles of doctors bills, insurance negotiations, lost wages, and pain you might experience. We can help ease your mind.
Insurance Against Insurance
When you are injured it can be troubling when you contact an insurance company only to face red tape and low payouts. Insurance companies work to protect their bottom line and will put a great deal of effort into trying to pay the minimum possible without any understanding of your situation. James S. Sorrels will represent you against another or even your own insurance company to see that you get the compensation you deserve for the injury you experience.
When you need help in Mukilteo
We are here for you. We have the experience and personnel to address your issue. Call us today for a consultation and get our team working to gather background information and get involved in your case.